L'ÉCOLE DE CIRQUE DE QUÉBEC
Founded in 1995, the École de cirque de Québec (ÉCQ) first lived in the gymnasium of the Louis-Joliet center, then the ExpoCité youth pavilion, to finally own and refurbish the old Saint-Jean church. Esprit located in the heart of the Vieux-Limoilou district in 2003. In keeping with its reputation as a driving force in the development of circus arts in Quebec, the ÉCQ undertook a second phase of development in 2010 to respond to the development of its sector. Respect for its architectural heritage combined with modern rental improvements make it without a doubt an exceptional place. It is the only public professional circus school in Canada, and also offers a recreational component.
The ÉCQ is a non-profit organization with values ​​that preaches respect, openness and rigor.
L'ÉCQ est un organisme à but non lucratif aux valeurs qui prônent le respect, l'ouverture et la rigueur.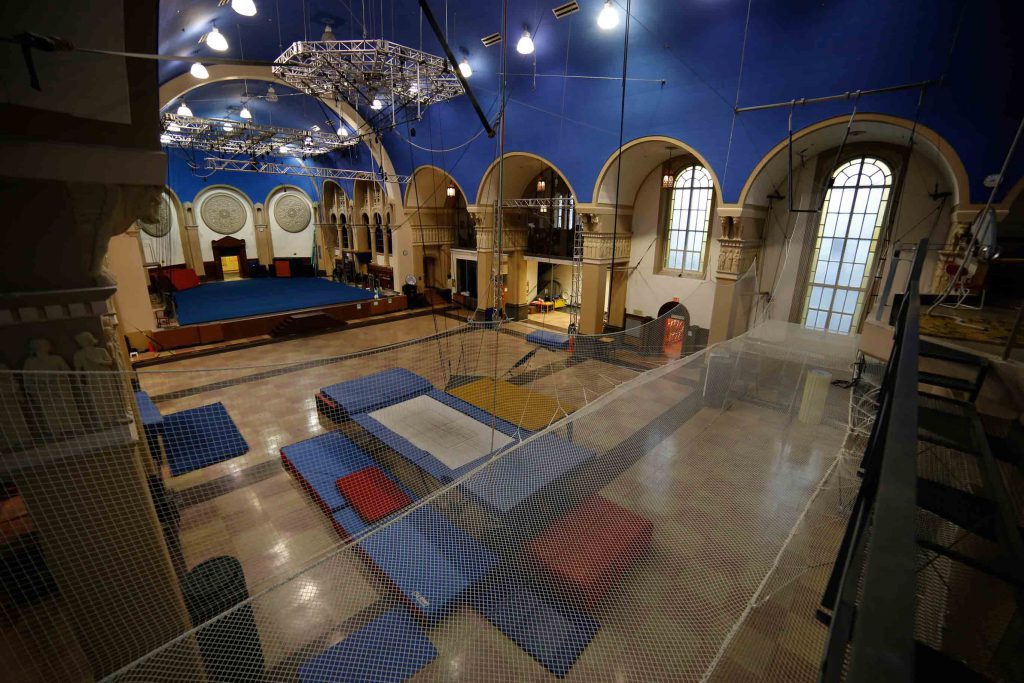 Artistic; stimulates the emergence of new generations and supports professional artists.
Educational; offers professional and recreational training activities.
Community; develops workshops in collaboration with specialized stakeholders to promote the development of circus, children and adolescents with specific needs. (Autism, school dropout, intellectual and / or physical disabilities, etc.)
POLICY FOR THE PREVENTION OF PSYCHOLOGICAL AND SEXUAL HARASSMENT
Anyone who attends, visits or stays at the École de cirque de Québec (ECQ) has the right to protection, safety and respect for their physical, psychological and moral integrity. The management of the ECQ has a duty to ensure that it offers a healthy and safe environment, free from any form of abuse, aggression, harassment or violence, as well as to provide assistance to any related person. to the ECQ who would need it.
This prevention policy is based on the laws in force in Quebec and in Canada, as well as on student guides and employee guides.