L'ÉCOLE DE CIRQUE DE QUÉBEC
Founded in 1995, the École de cirque de Québec (ÉCQ) first lived in the gymnasium of the Louis-Joliet center, then the ExpoCité youth pavilion, to finally own and refurbish the old Saint-Jean church. Esprit located in the heart of the Vieux-Limoilou district in 2003. In keeping with its reputation as a driving force in the development of circus arts in Quebec, the ÉCQ undertook a second phase of development in 2010 to respond to the development of its sector. Respect for its architectural heritage combined with modern rental improvements make it without a doubt an exceptional place. It is the only public professional circus school in Canada, and also offers a recreational component.
The ÉCQ is a non-profit organization.
VALUES SHARED BY THE SCHOOL
Respect – Respect is the foundation of all our actions and decisions. We take into account the needs, opinions and expectations of our students, staff, volunteers, customers and partners.
Openness – Openness is the ability to adapt to changing circumstances, to be always ready to learn, to be able to adjust our knowledge, skills and abilities to constantly evolving user markets, while respecting the School's organizational culture.
Rigor – Rigor is one of the values that guide our decisions. It is the guarantee of a job well done, and of continuous improvement in the services we offer our customers. It also contributes to the continued development of the School's image of professionalism.
Autonomy – Autonomy is an essential quality for progressing as an artist and an adult. By developing autonomy, students will feel freer to explore their artistic approach with confidence, and will be better able to assess their limits.
Enthusiasm – Enthusiasm is the driving force behind circus artists. It helps us support our colleagues in everyday life. It's contagious, and above all, it allows us to see life more creatively.
Creativity – Creativity is an essential tool for overcoming future challenges. It enables us to make connections, find solutions and innovate.
Surpassing oneself – A sense of achievement is the cornerstone of any circus artist's career; without it, nothing is possible.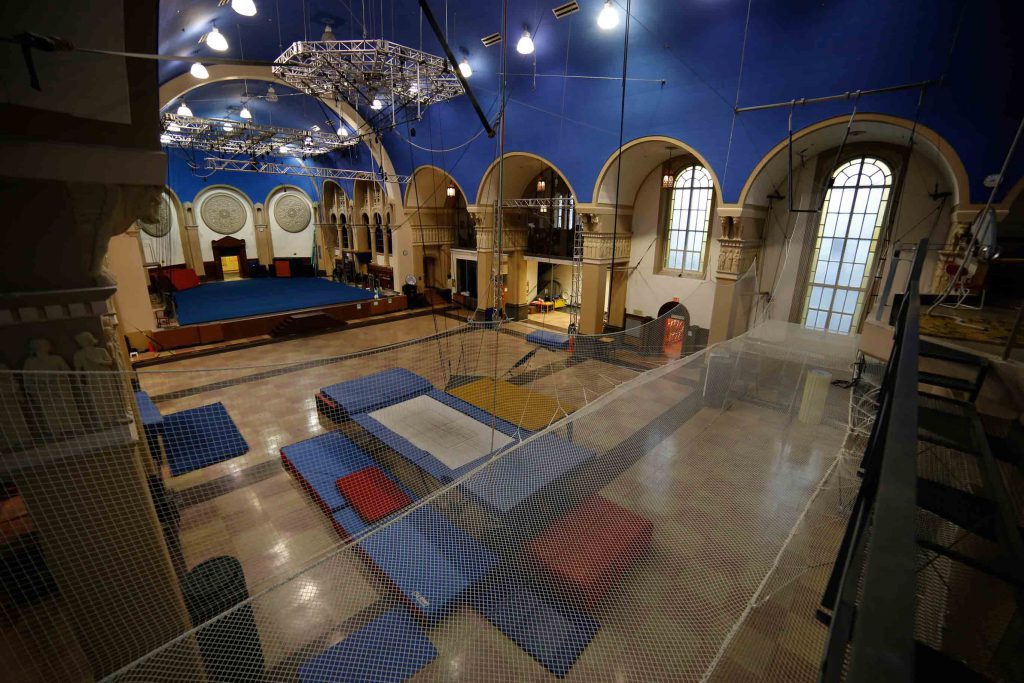 Artistic; stimulates the emergence of new generations and supports professional artists.
Educational; offers professional and recreational training activities.
Community; develops workshops in collaboration with specialized stakeholders to promote the development of circus, children and adolescents with specific needs. (Autism, school dropout, intellectual and / or physical disabilities, etc.)
POLICY FOR THE PREVENTION OF PSYCHOLOGICAL AND SEXUAL HARASSMENT
Anyone who attends, visits or stays at the École de cirque de Québec (ECQ) has the right to protection, safety and respect for their physical, psychological and moral integrity. The management of the ECQ has a duty to ensure that it offers a healthy and safe environment, free from any form of abuse, aggression, harassment or violence, as well as to provide assistance to any related person. to the ECQ who would need it.
This prevention policy is based on the laws in force in Quebec and in Canada, as well as on student guides and employee guides.