CIRCUS AND HIGH SCHOOL STUDIES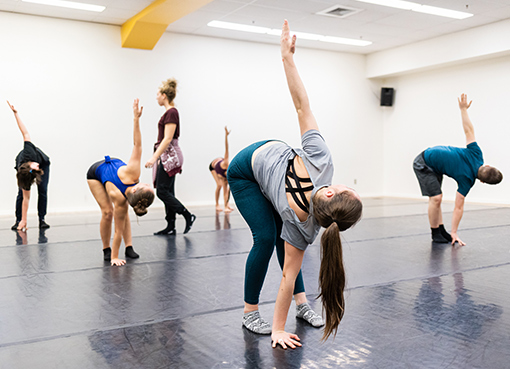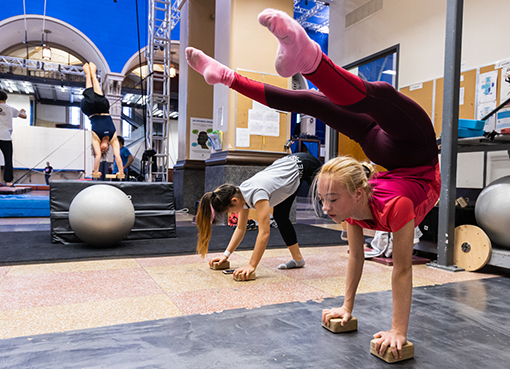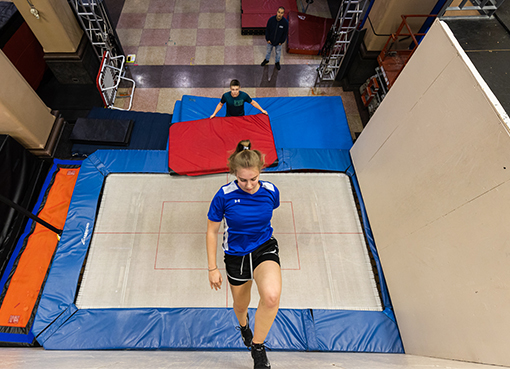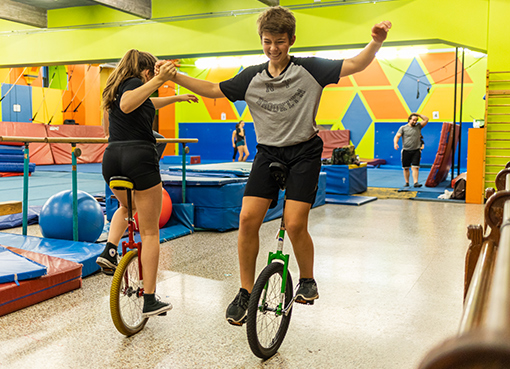 The Circus and high shool studies (CES) program has been designed and built to meet the following objectives:
Academic success
Discovery of the circus world
Development of motor, social, psychological and emotional skills.
Learning is adapted to the physical and psychological development of a student aged between 12 and 17 years old.
The CES program offers an evolutionary path that helps maintain motivation and student involvement.
Secondary 1 & 2
The training focuses on the development of solid foundations (physical and artistic preparation), the discovery of aerial and balance disciplines, as well as the discovery and awareness of one's body.
An evaluation of the student's file will be carried out internally to formalize their transition to Secondary 3
Secondary 3
The training is focused on the development of solid bases (physical and artistic preparation), the discovery of solo disciplines such as the cyr wheel, acrobatic bike, German wheel, etc., and duo / trio disciplines. The objective is to prepare the student to make a choice of main discipline for his secondary 4.
Secondary 4 & 5
The training is focused on the improvement of a circus discipline of your choice. Students train with students in the preparatory program for higher education during periods reserved for their main discipline. Great attention is also paid to physical preparation (bodybuilding and flexibility) as well as to basic techniques in classical and contemporary dance and to maintaining solid basic techniques.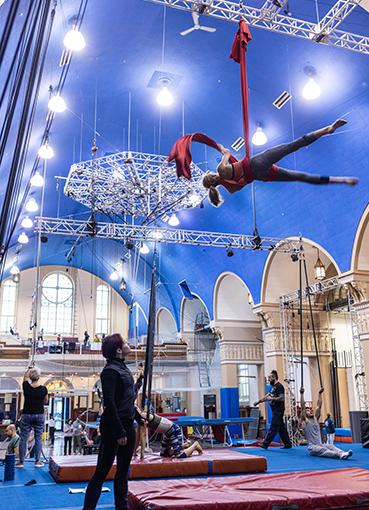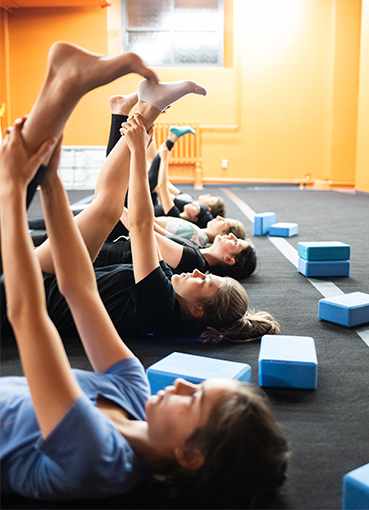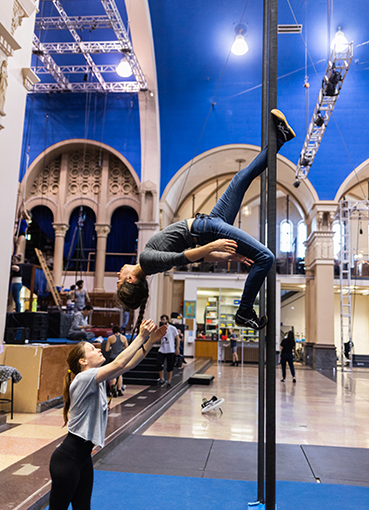 Annual fees (2022-2023)
Registration                         $ 80  *
Secondary 1 & 2 (AM)        $ 2,040  *
Secondaire 3, 4 & 5 (PM)   $ 3,009  *
* Taxes not included for 15 years and over. All prices are subject to change without notice.
Schedule
Monday to friday
AM 8 a.m. to 10:30 a.m. (Secondary 1 & 2)
PM 1:30 p.m. to 5 p.m. (Secondary 2 to 4)
Students wishing to join the CES program must first register with the school board that applies to their geographic location, then participate in the auditions of the École de cirque de Québec.
Registration deadlines
Secondary 1
October 15th, 2022*

Secondary 2, 3, 4 & 5
January, 25th 2023 (upcoming dates)
Auditions (IN PERSON)*
Secondary 1
October 22, 2022**
Secondary 2, 3, 4 & 5
February, 4th 2023 (upcoming dates)
* Detailed auditions information will be emailed to you after the registration deadline.
** Date subject to change
Register for auditions
Complete registration with the applicable school board
Create a "Parent" or "Guardian" profile on Qidigo
Create a profile for the child (Go to Profile tab> Family> Add a family member)
Upload a portrait photo to your child's profile
Register for the appropriate hearing and pay the registration fee by credit card