Opening for the DEC-DEE auditions registration

-

November 1st, 2023




Application deadline

-

February 1st, 2024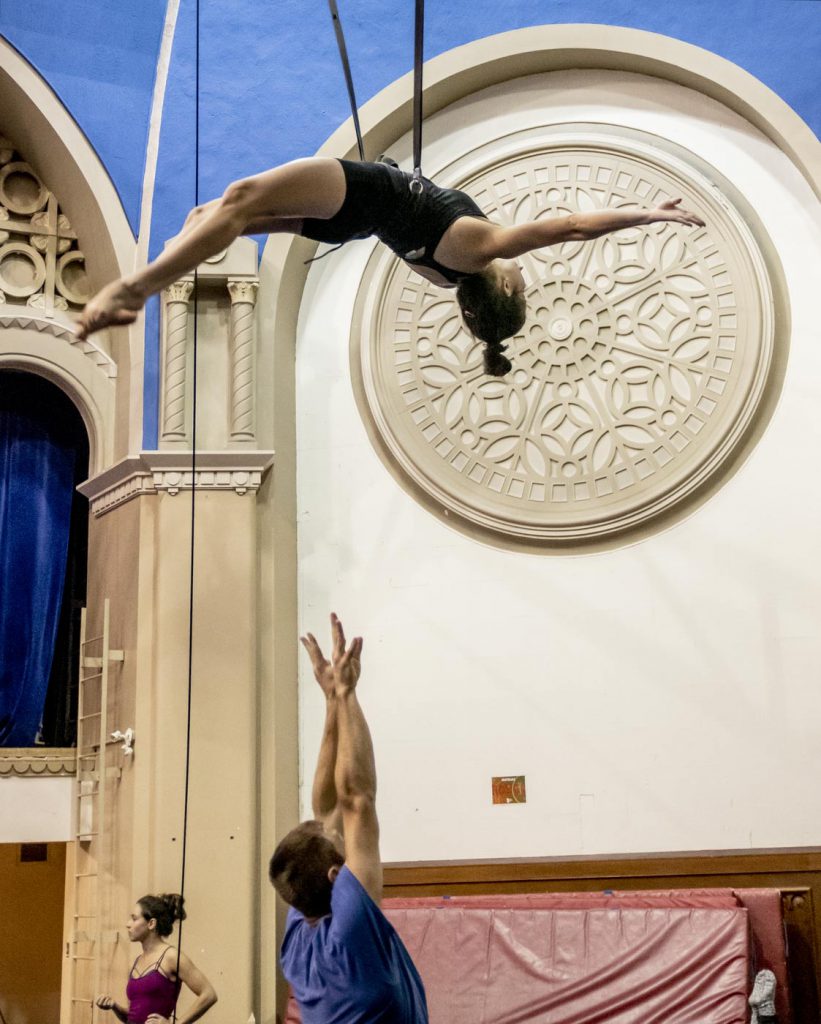 The Diploma of College Studies (DEC) is intended for people from Quebec (16 years and over) or France (17 years and over).
The DEC is a 3-year technical program, sanctioned by the Quebec Ministry of Education and Higher Education, which awards the Diploma of College Studies (DEC 561.D0). It offers a specific program in circus arts and general college training specific to the Quebec school system. It is important to know that during the course, the success of the courses of the general training is obligatory for the continuation of the circus training until the third year.
Students who sign up for this program must understand that they will be attending 2 different institutions within a 10-minute walk of each other. They will therefore have to pay a registration fee for each of these institutions in addition to respecting their registration procedures.
Students will be first and foremost students enrolled at Cégep Limoilou – Campus Québec. They will therefore be entitled to all the services offered by this institution. Cégep Limoilou offers a general education, ie the own theory courses at the college level. Applicants must pay a file opening fee and a registration fee for each session (2 sessions per year for 3 years). Registration fees are the same for French people and Quebeckers.
The École de cirque de Québec provides specific circus training including theoretical courses relating to training and the profession of circus artist. Applicants will be required to pay a hearing fee (only for the entrance examination) and related program fees each year (3 years duration).
Candidates must be in excellent physical shape, have good regular training experience and must have developed skill in a circus discipline.
Schedule
Monday to Friday
8:00 AM to 6 PM 
Duration
3 years (6 sessions)
End of August to beginning of June
File analysis
Quebecker – $ 39 CAD
Outside Quebec – $ 85 CAD
Onetime fee when applying to SRACQ.
Auditions
$ 75  CAD + tx 
Onetime fee when applying to ECQ's auditions.
Registration
$ 223 CAD per session *
*Subject to change without notice
Fees per session (normally 6 sessions) at Cégep Limoilou – Campus Quebec.
Physiotherapy
$ 575 CAD +tx per year
Annual fees when registered at ECQ.
All candidates must go through the auditions process to be accepted into one of the training programs of the École de cirque de Québec.
If you wish to enroll in the DEC program of the École de cirque de Québec, you must first complete an application for admission through the site of the Regional Admission Service to the College of Quebec (SRACQ).
For all information concerning the application for admission to the DEC, via the SRACQ website, please contact
Ms. Céline Rodrigue
(418) 647-6600 ext. 6521
[email protected]
For all information concerning registration to the ÉCQ auditions, contact [email protected]
Once your application for SRACQ has been completed, you can submit your application to the audition process of the École de cirque de Québec.
Crédit photo | Sébastien Durocher