Opening of registration: November 6th 2020*
Deadline for registration: February 15th 2021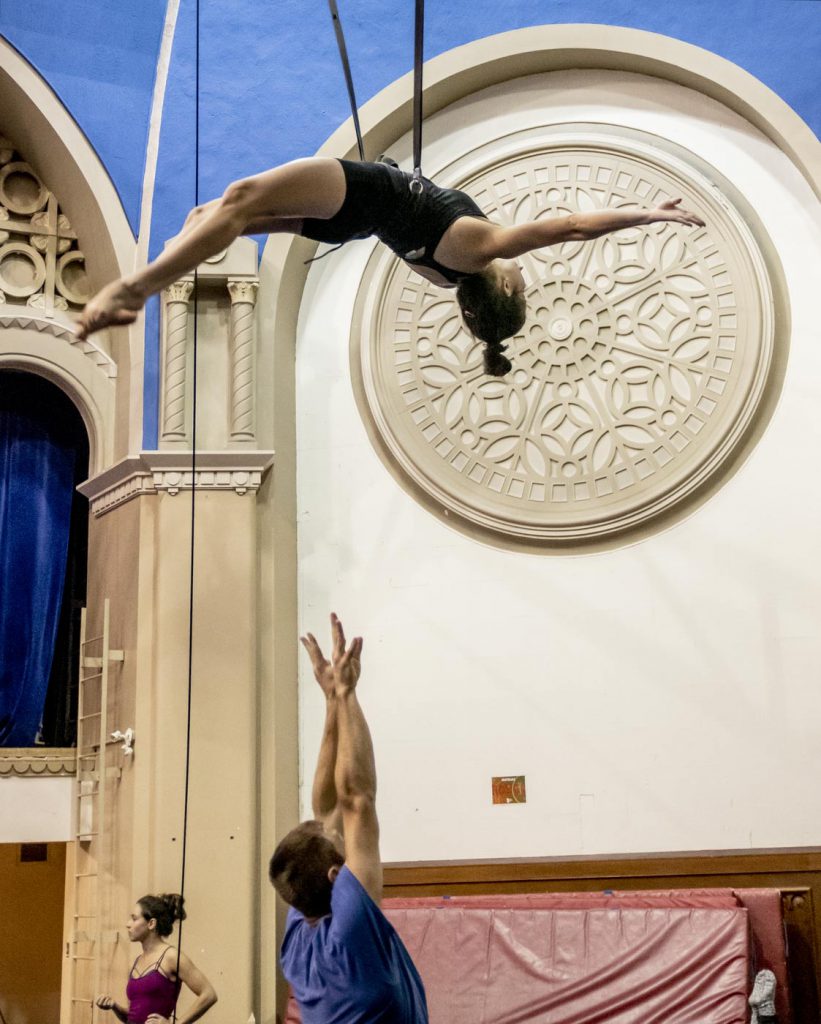 The DEE is for people who are not eligible for the DEC program and are 18 years of age or older.
This 3-years program leads to a Diplôme d'Études d'Établissement (certificate) awarded directly by the École de cirque de Québec.
Candidates must be in excellent physical shape, have a good regular training experience and must have developed a skill in a circus discipline or a related activity such as dance, gymnastics, trampoline, martial arts etc. There are no explicit academic prerequisites, but you must be at least 18 years of age for the immigration process.
Unlike the DEC, the DEE program does not guarantee post-graduation work permit.
Although the DEE program does not include some compulsory courses as it is the case in the DEC (Philosophy, Literature and English), the rest of the curriculum is the same as the DEC program.
Since the DEC is part of Quebec's public education system, the costs are much lower than those of the DEE. It is therefore very advantageous for French students to opt for the DEC rather than the DEE.
Schedule
Monday to Friday
8:30 AM to 6 PM
Duration
3 years (6 sessions)
End of August to beginning of June
Auditions
$ 75 CAD +tx
One time fee when applying to ECQ's auditions.
Annual fees
$ 5600 CAD + tx per year*
* Subject to change without notice
Program is normally 3 years long, fees are paid directly to ECQ.
All candidates must register and pass the auditions procedures to be accepted into one of the training programs of the École de cirque de Québec.
For more information about registering for ECQ's auditions, contact [email protected]
Crédit photo | Sébastien Durocher

Fier partenaire depuis 2006