Welcome on the 2023 edition 
Jours de cirque
program!
Discover the detailed program of the different shows and performances scheduled between May 23rd and June 10th and come share unique circus moments offered by the students to the higher education ✨
 ✨
GRADUATES SHOW
June 1st - 4th 202
7:30pm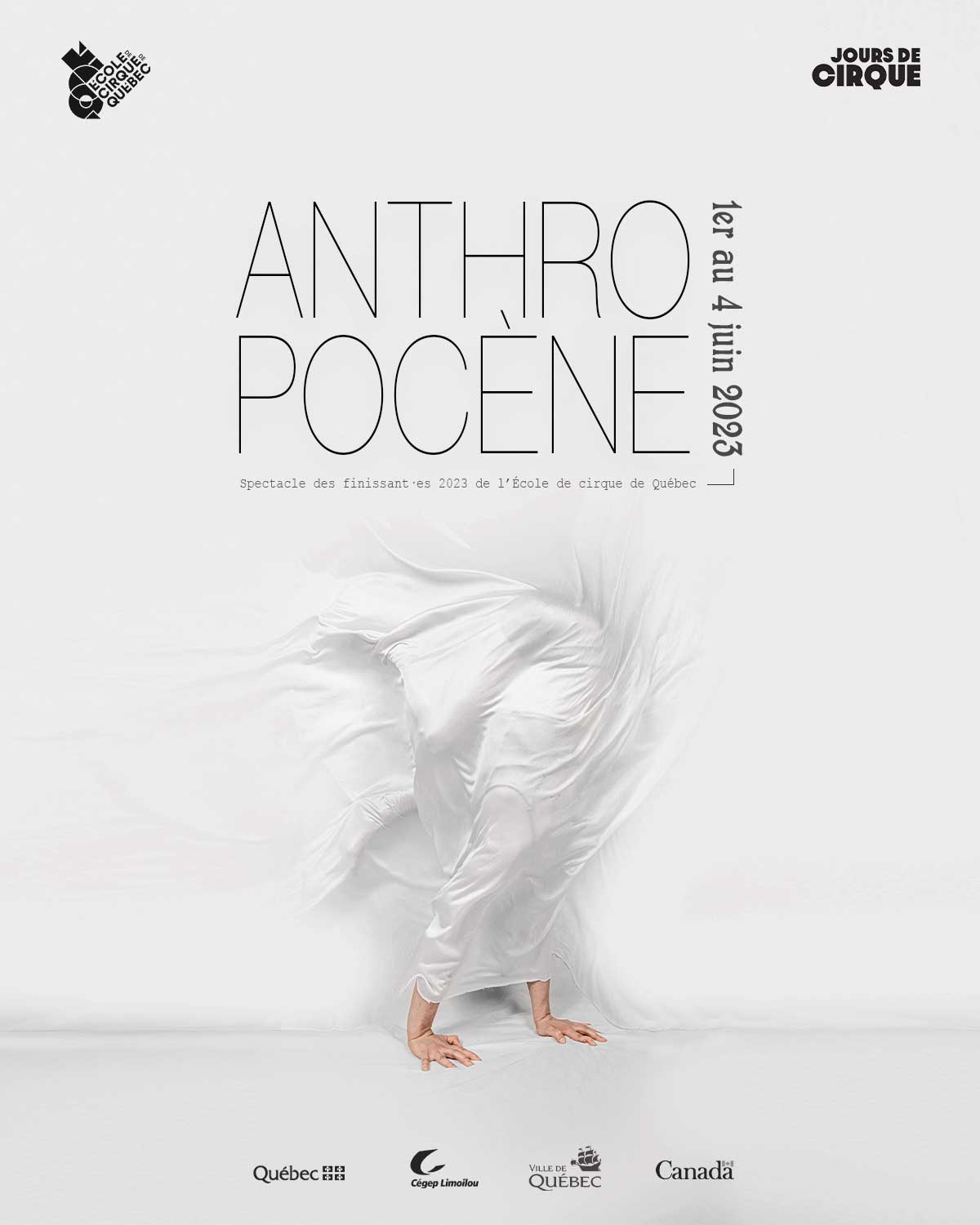 HIGH SCHOOL CIRCUS SHOW Saturday 9 (7:30pm) and Sunday 10 June 2023 (2:30pm)
The Éclats de cirque replace the Zoom Cirque! From May 23 to June 4 in five emblematic outdoor venues in Quebec City.
Transition project, Musée de la Civilisation

an In Situ work by 1st year students presented in the Musée de la Civilisation de Québec
CIRCUS INITIATION WORKSHOPS École de cirque de Québec, 3rd and 4th of june, 2023
Un grand merci à tous nos partenaires sur cette 19ème édition des Jours de cirque :