Introductory workshops "Let's go to the circus" were created to offer everyone the opportunity to learn about the circus, in a fun and safe environment. This activity is recognized by the "Field trips to cultural venues" program.
In the company of our qualified and passionate coaches, you will have the opportunity to discover several disciplines such as trampoline, juggling, unicycle, wire, aerial disciplines (trapeze, fabric, etc ..) and many still others!
Do not hesitate and come live a great experience!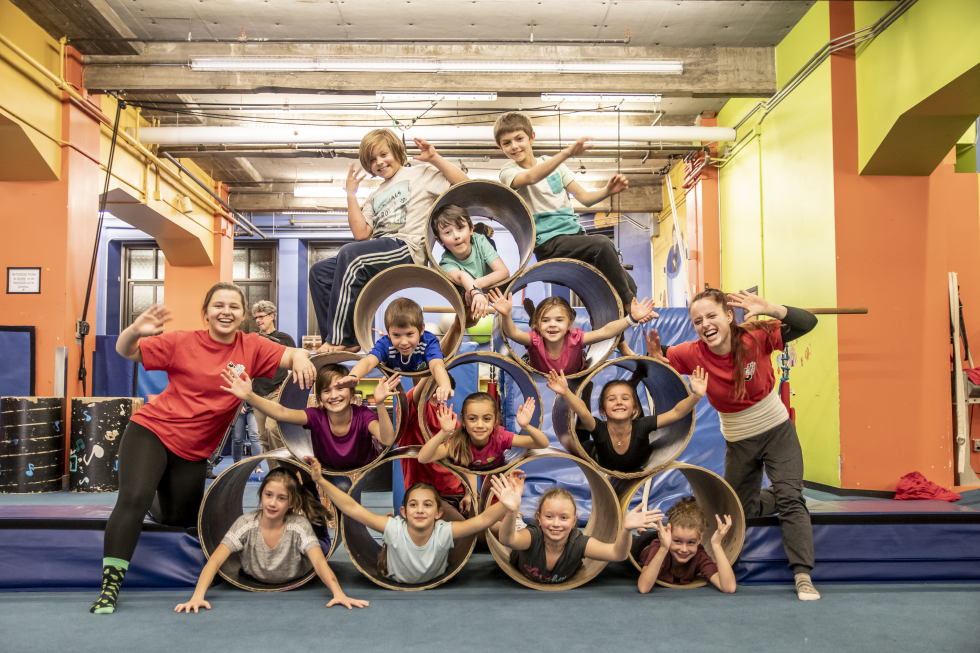 The three-hour workshops allow more than 20,000 people a year to learn about the different disciplines of the circus arts! Participants will be invited to try out several disciplines (Air, trampoline, trampolinette, juggling, balancing on objects etc.), visit the facilities of the Circus School of Quebec, and attend a short demonstration given by our coaches.
Duration of 3h
Groups from 10 to 50 people (expected to increase again soon)
Monday to Friday
9 AM to 12 PM or 1 PM to 4 PM
Plan a healthy snack and comfortable clothes to move.
Please let us know if a participant has allergies or injuries.
School groups
Children – $ 16 *
Adults – $ 25 *
Tourist groups and adults
Youth – $ 20 *
Adults – $ 25 *
Rental of the dining area – $ 30
* Taxes extra for people aged 15 and over. Prices are subject to change without notice.