The day camps of the École de cirque de Québec allow children to explore the circus arts in a fun way. Our qualified coaches offer them a variety of activities and workshops that help children develop not only their physical skills, but also their sense of creativity.
Some of our workshops:
– Juggling – Trapeze – Fabrics – Plain rope – Hoop – Balancing act (Wire, Rola Bola, Unicycle, Stilts, etc.) – Acrobatics on the ground – Mini trampoline – Human pyramids – Etc. –
Monday to Friday 9 a.m. to 4 p.m.
Presentation of the theme of the day
Warming up
Circus workshops
Pause
Circus workshops
Dinner and entertainment
Circus workshops
Big game of the day
End of the day
Several special activities punctuate the regular schedule!
As soon as the weather permits and the program activity is appropriate, the activities take place outside!
During the week, the children prepare a small show which is presented to parents on Friday afternoon. This is a brief demonstration that allows children to present their learning to their parents.
Lunch (cold or reheat in the microwave)
2 healthy snacks without nuts or peanuts
Running shoes
Swimsuit
Hat
Towel
Solar cream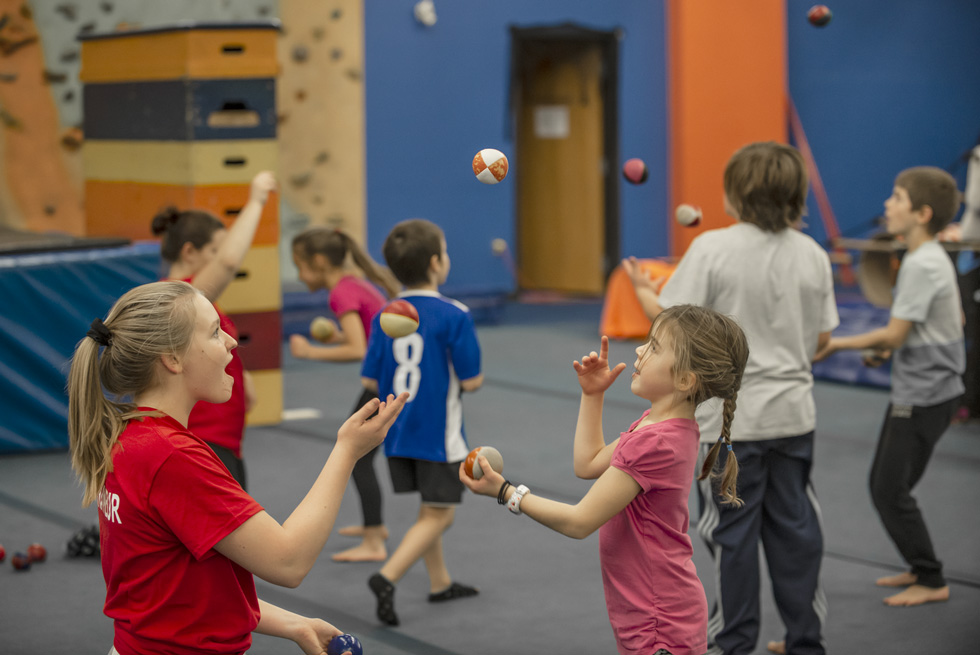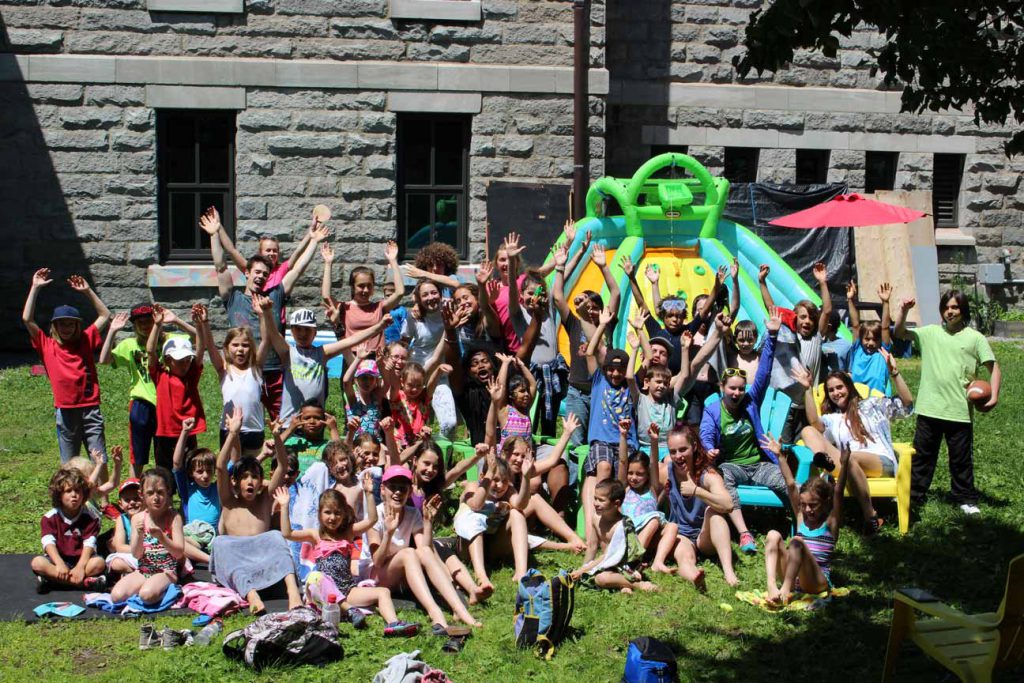 The  School provides you with a day care service before and after the day camp, according to the following times and prices:
Monday to thursday: 7.45 a.m. to 9.00 a.m. & 4.00 p.m. to 6.00 p.m.
Friday: 7.45 a.m. to 9.00 a.m.
$ 25 for every morning OR every night of the week
$ 35 for every morning AND every night of the week
Please note that if the parents are late at the end of the day, the child will automatically be taken to the day care service and we will consider that he has used the services.
You must register your child for the daycare to be able to benefit from the service.
In order to obtain your RL-24 slip, you must complete the section for this purpose on the Qidigo platform.
Path to follow:
Go to "www.qidigo.com";
Click on the "My Account" tab at the top of the page on the right, then click on "Log in" and enter your information;
Click on the "Profile" tab at the top of the page on the right;
Select the "Invoices" tab at the bottom of the page on the left then the "Relevé 24" tab;
Fill in the requested information.
In due course, Qidigo will send you your RL-24 slip by email to the address associated with your account. The email may end up in your spam emails. It is therefore important to check them.